Proven Drug Addiction Recovery Program
Sivana Bali is Indonesia's Premier Drug Rehab Facility.
We provide an affordable luxury rehabilitation centre supported by our highly qualified addiction recovery team where individuals can reunite with life, family and community.
Our in-house medical care and 24-hour support team conforms to the highest international addiction care standards.
Our staff is overseen by Bali's premier experts on drug addiction treatment and detoxification, and are always available to our clients.
All facets of our drug rehabilitation programs are based on extensive research.
Available Recovery Programs
Programs are either 28 days, 60 days or 90 days
Our affordable addiction treatment programs combine: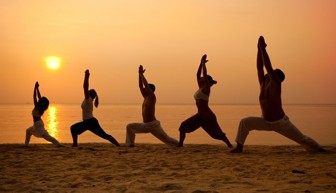 A progressive inpatient drug treatment program
Employing holistic, multi-disciplinary treatment methods
Accessible to people of all cultures and beliefs
Professionally trained and qualified psychologists and counselors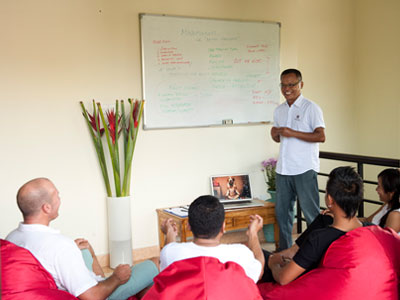 Staff overseen by a full time clinical psychiatrist specializing in addiction therapy and dual diagnosis
Assistive treatment of Dual Diagnosis for coexisting mental illnesses such as depression, anxiety, trauma, PTSD & bipolar disorder
Drug detoxification where necessary
Our detox program provides full medical support, succinct with western standards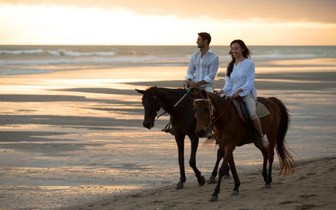 BIMC hospital is on standby at all times, should the need arise
Luxurious accommodation, serene environment and a highly personalised treatment program
A complete change of environment, removing triggers and temptations
Allows total focus on the addiction recovery process
HELP IS AVAILABLE. CONTACT US NOW!
Australia Toll Free: 1800 650 010 | International: +61 431 514 616 | Bali: +62 812 4644 0393
Family Program
Evidence shows the inclusion of loved ones in an individual's treatment highly improves the likelihood of lasting recovery. Potential benefits include the following:
A chance for family members to have an opportunity to openly discuss their concerns, questions, experiences, and feelings.
The client has a chance to hear how the family genuinely experienced the addiction in an open and supportive environment.
It gives the client an opportunity to receive genuine support from the family, which in turn can help facilitate compliance with treatment.
Pressure to remain in treatment due to family wants and desires, can often result in the client remaining in treatment and continuing with the program even when motivation and desire to do so is low.
Family can learn about behaviours they should avoid (those considered to be enabling) and beneficial strategies to help them cope/deal with the addictive relative, in both active addiction and recovery.
Aftercare Program
Our extensive Aftercare Program is a unique package of extensive aftercare services and is an included feature in all of our addiction treatment programs.
This is one of the core components in all of our recovery programs that sets us apart from other addiction rehab services.
Our program covers a range of services we have taken the time to research and develop, in addition to our traditional aftercare provisions.
Evidence continues to show us – it is once a client returns home that their recovery is ultimately tested. Our program encompasses a unique Monitored Relapse Prevention schedule.
HELP IS AVAILABLE. CONTACT US NOW!
Australia Toll Free: 1800 650 010 | International: +61 431 514 616 | Bali: +62 812 4644 0393
In comparison to similar high standard international drug rehab centres, Sivana Bali's programs are around a third of the price.
"With Nev's passion and experience in recovery, I was excited that he agreed to mentor me. During the next 2 years, my life changed dramatically. I learned how to be much more of a man, not run away from responsibility, but embrace it, and how to truly enjoy life to its fullest." – Istvan M
"Nev always had time for me, and I always felt comfortable talking with him, even though at the time I was detoxing and paranoid. I guess I could describe him as one of the most REAL people I've met. I am sincerely thankful for the time I spent with him, it changed my life." – Eilidh A
Our Programs offer a unique chance, not only break free from the cycle of addiction, but to find a deeper self and learn how to truly enjoy a drug free life.
HELP IS AVAILABLE. CONTACT US NOW!
Australia Toll Free: 1800 650 010 | International: +61 431 514 616 | Bali: +62 812 4644 0393