Alcohol Detox Treatment
Embarking on a journey towards recovery can often begin with a crucial first step: detoxification. At Sivana Bali, we understand that recognising the need for help with alcohol use is a profound act of courage. Detoxification is not merely a medical procedure; it's a pivotal moment of commitment to a new, healthier chapter in life.
Understanding Alcohol Withdrawal Syndrome (AWS)
Alcohol Withdrawal Syndrome is a cluster of symptoms that can occur when an individual with alcohol use disorder suddenly stops or significantly reduces their alcohol intake. AWS can be a challenging obstacle on the path to sobriety, but it's a temporary and treatable condition. Our approach is rooted in empathy and expertise, ensuring that you're not alone as your body navigates the complexities of withdrawal.
Symptoms and Risks of Alcohol Withdrawal
The symptoms of alcohol withdrawal can range from mild to severe, and they may include:
Anxiety and nervousness
Insomnia and sleep disturbances
Nausea and vomiting
Headaches and tremors
Mood swings and irritability
In more severe cases, hallucinations and seizures
The risks associated with alcohol withdrawal underscore the importance of a medically supervised detox. Heavy drinking over an extended period can alter the brain's chemistry, leading to dependence. When alcohol use is suddenly reduced or stopped, the body can react in unpredictable ways. This is why, at Sivana Bali, we provide a haven where alcohol detox is managed with the utmost care, ensuring that the risks are minimised, and comfort is maximised.
Our detoxification process is designed to address the unique needs of each individual. With a compassionate team by your side, the journey through alcohol detoxification at Sivana Bali is a shared experience, fostering hope and laying the foundation for a sustainable recovery.
Our Treatment Philosophy for Process Addictions
At Sivana Bali, we recognise that the path to recovery from alcohol addiction is as individual as the people we support. Our ethos is to provide a tailored experience that respects your unique journey, focusing on dignity, discretion, and personal empowerment.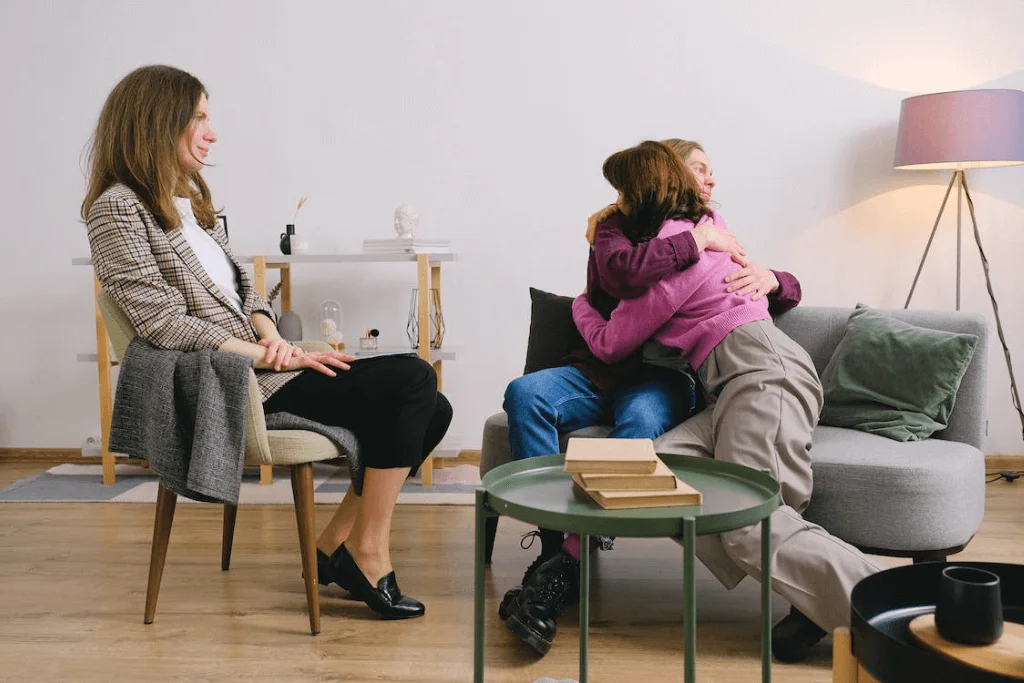 Personalised Assessment and Treatment Planning
Your first encounter with us will involve a comprehensive assessment conducted with sensitivity and care. We delve into your history with alcohol use, understanding the patterns and impacts it has had on your life. This initial conversation is a cornerstone of our bespoke treatment planning, where we align our medical expertise with your personal recovery goals.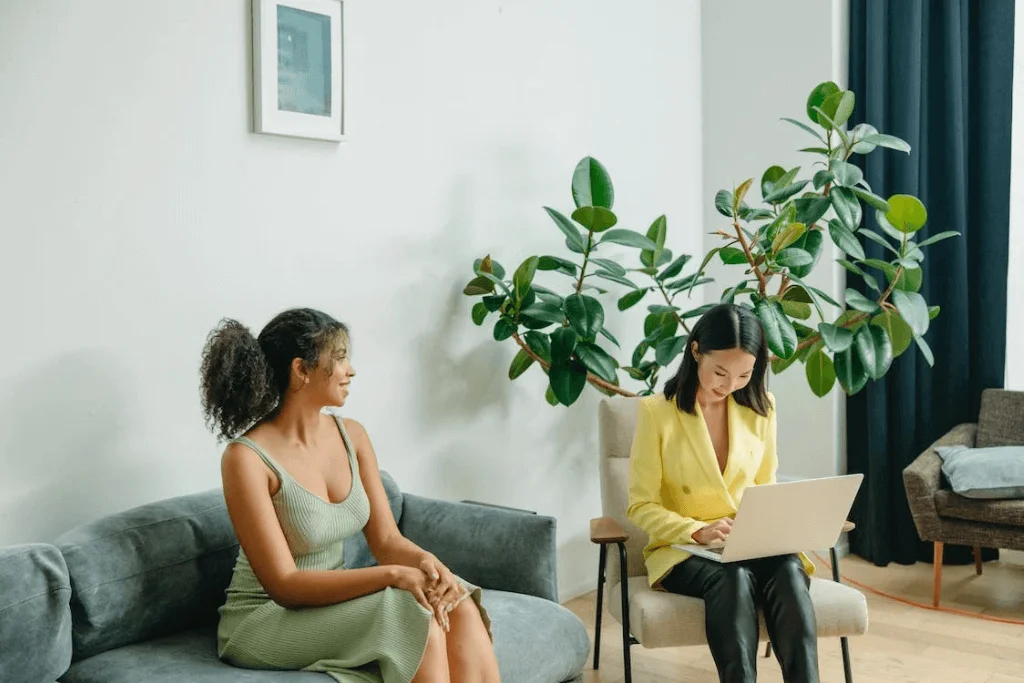 Medically Managed Detox Process
Detoxification from alcohol can be daunting, but under the vigilant care of our medical professionals, it becomes a secure and structured process. We manage the detox process with precision, utilising medication to ease alcohol withdrawal symptoms and safeguard against severe complications like delirium tremens. Our approach is to mitigate discomfort and foster a sense of safety throughout.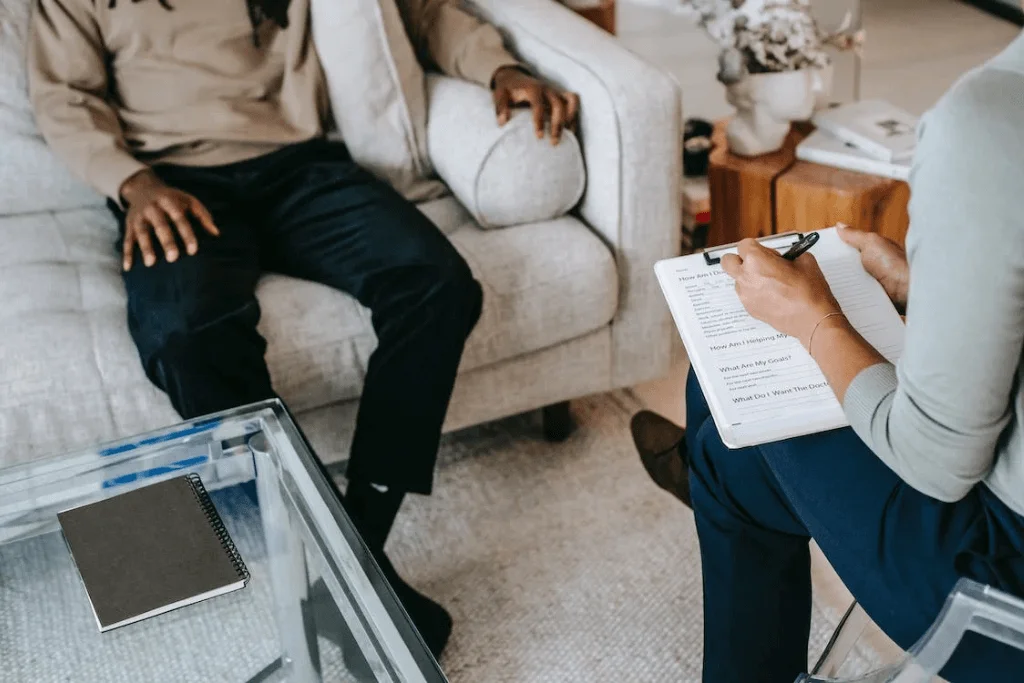 Monitoring and Safety Measures
Continuous monitoring is vital to our detox protocol. We keep a close eye on vital signs such as heart rate, body temperature, and central nervous system functions to address any severe symptoms that may arise promptly. Our medical team is on hand around the clock, ensuring that any alcohol cravings or unexpected challenges are managed with immediate medical care.
Treatment Modalities and Therapies
At Sivana Bali, we believe in a holistic approach to recovery, where the healing of both mind and body is paramount. Our treatment modalities and therapies are designed to provide a comprehensive rehab experience that supports you through every step of detox from alcohol.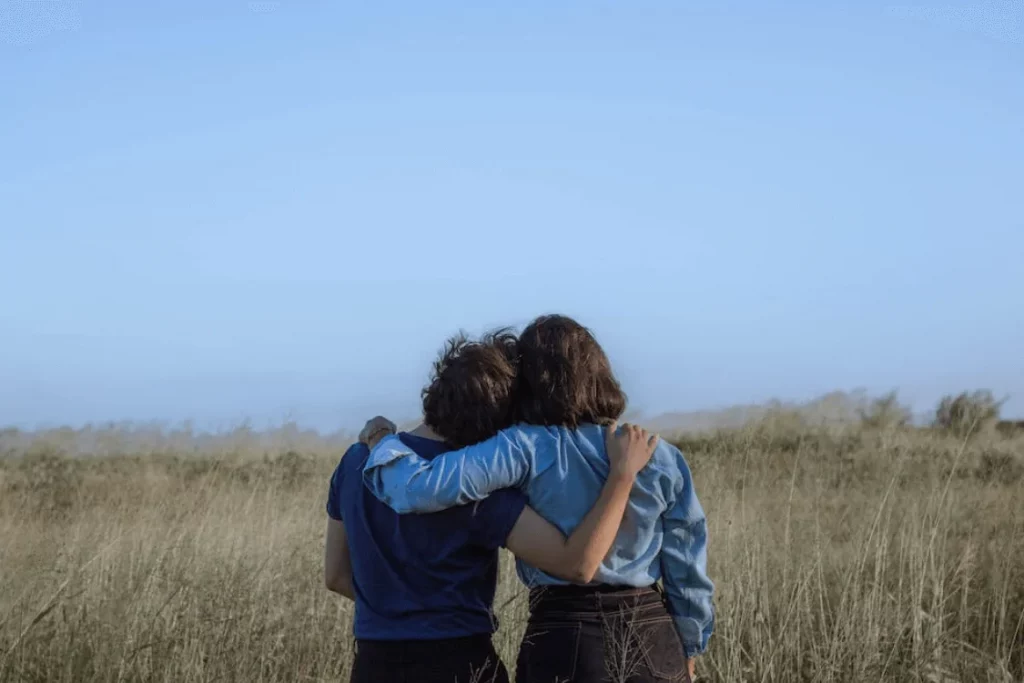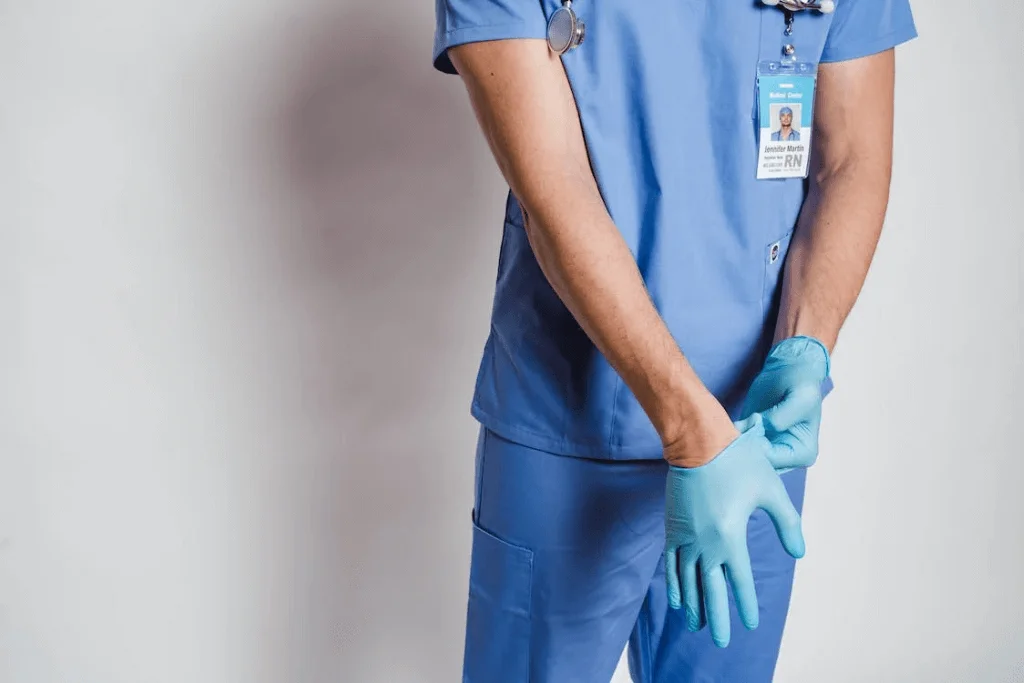 Medication-Assisted Treatment (MAT)
Our use of Medication-Assisted Treatment is carefully calibrated to each individual's needs. Medications such as benzodiazepines may be employed to reduce alcohol dependency and alleviate withdrawal symptoms safely. This pharmacological support is always administered with the utmost care, depending on the severity of withdrawal and tailored to ensure the best possible outcomes for your physical and mental health.
Psychological Support and Counselling
Detoxification is not just a physical process; it's a psychological journey. Our dedicated therapists provide psychological support and counselling to address the emotional and mental challenges associated with alcohol addiction. Through individual and group sessions, we help you explore the underlying factors of dependency, equip you with coping strategies, and reinforce your resilience against relapse.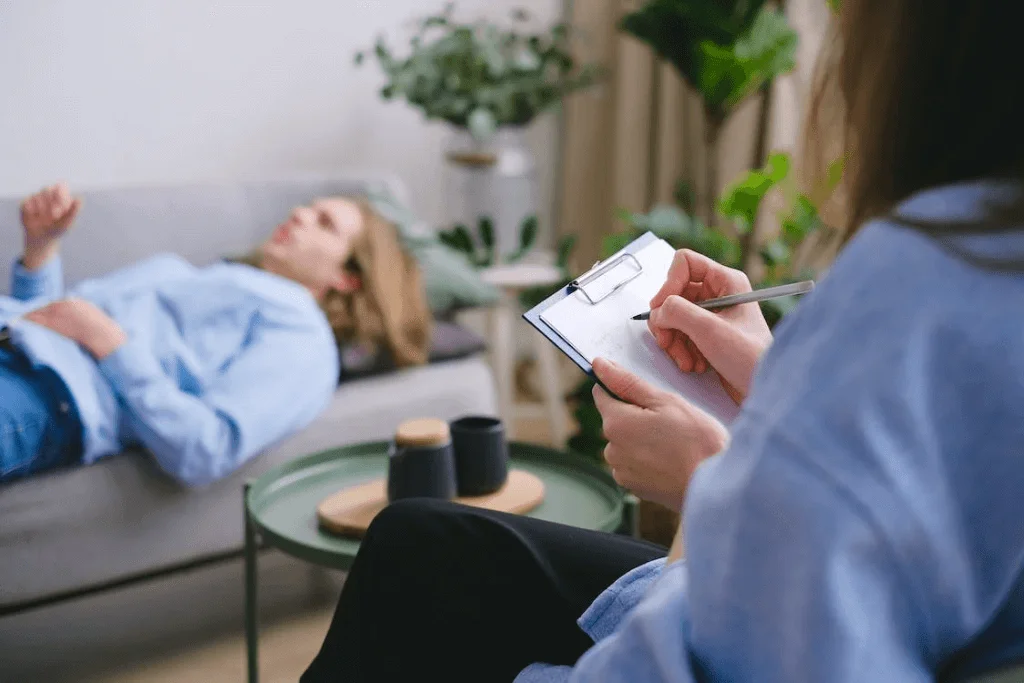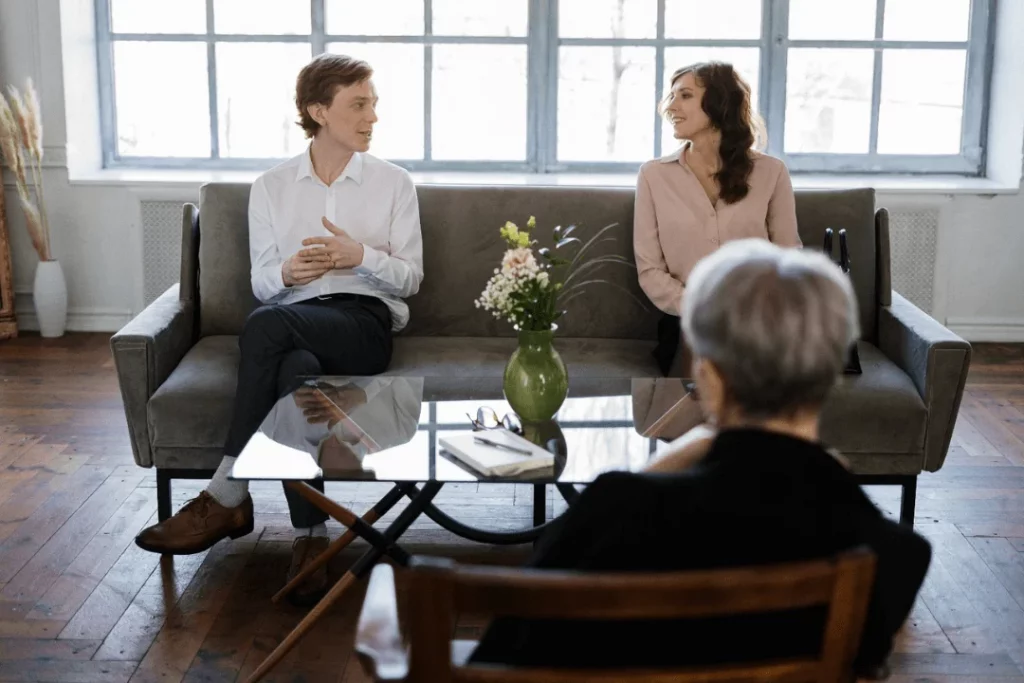 Complementary Therapies for Holistic Recovery
Recognising that recovery is a multifaceted process, we offer a range of complementary therapies aimed at holistic healing. These therapies work in concert with medical treatments to promote overall well-being, helping you to regain balance and harmony in your life.
We are committed to supporting you through a detox process that not only addresses the immediate challenges of withdrawal but also lays a solid foundation for long-term recovery. For more detailed information on how we can support you or your loved one through detox, please visit our Detox Support page.
Support Systems and Aftercare
The journey to recovery extends far beyond the initial detoxification phase. At Sivana Bali, we are deeply committed to providing a robust support system and comprehensive aftercare that fosters long-term sobriety and well-being.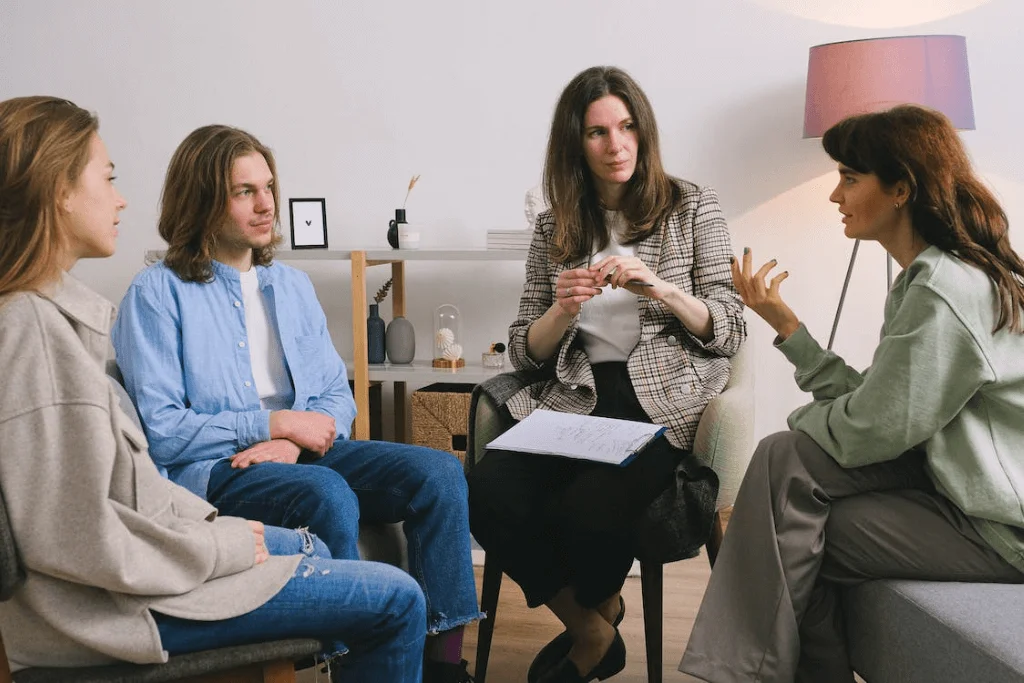 Family Involvement and Therapy
We understand that addiction affects not just the individual but their loved ones as well. That's why we encourage family involvement in the recovery process. Through family therapy sessions, we facilitate understanding, healing, and the rebuilding of trust. These sessions are designed to educate family members about addiction, equip them with supportive strategies, and involve them in the recovery journey.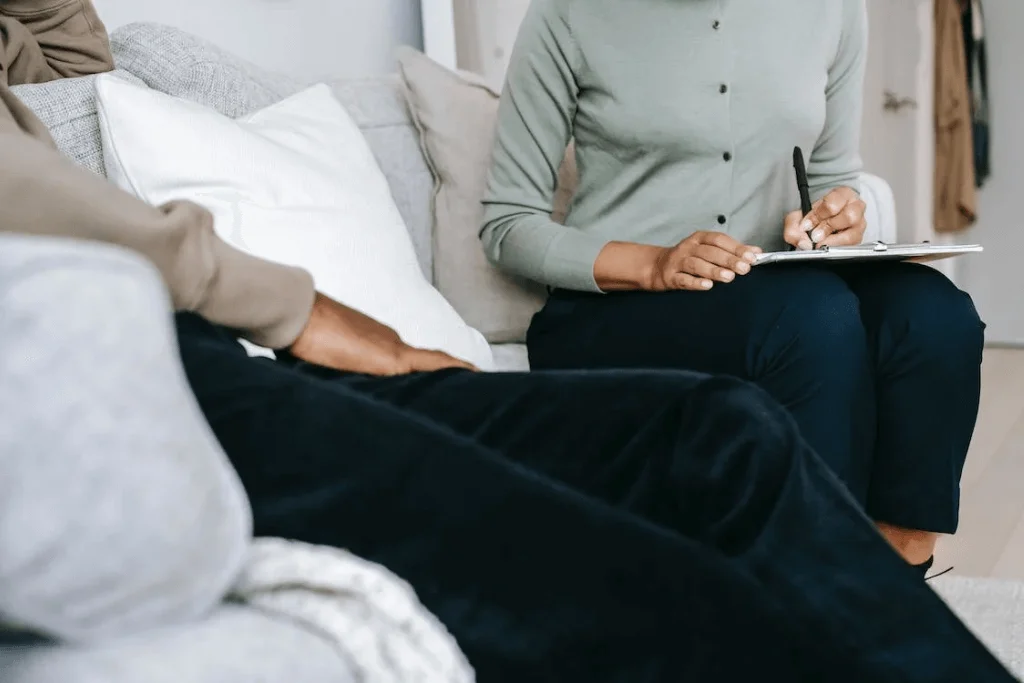 Continuing Care and Relapse Prevention
Our commitment to your recovery is unwavering. Continuing care and relapse prevention are integral components of our aftercare program. We provide you with the tools and strategies needed to maintain sobriety in the face of life's challenges. Our relapse prevention plan is personalised, considering your unique circumstances and focusing on building resilience and a supportive network.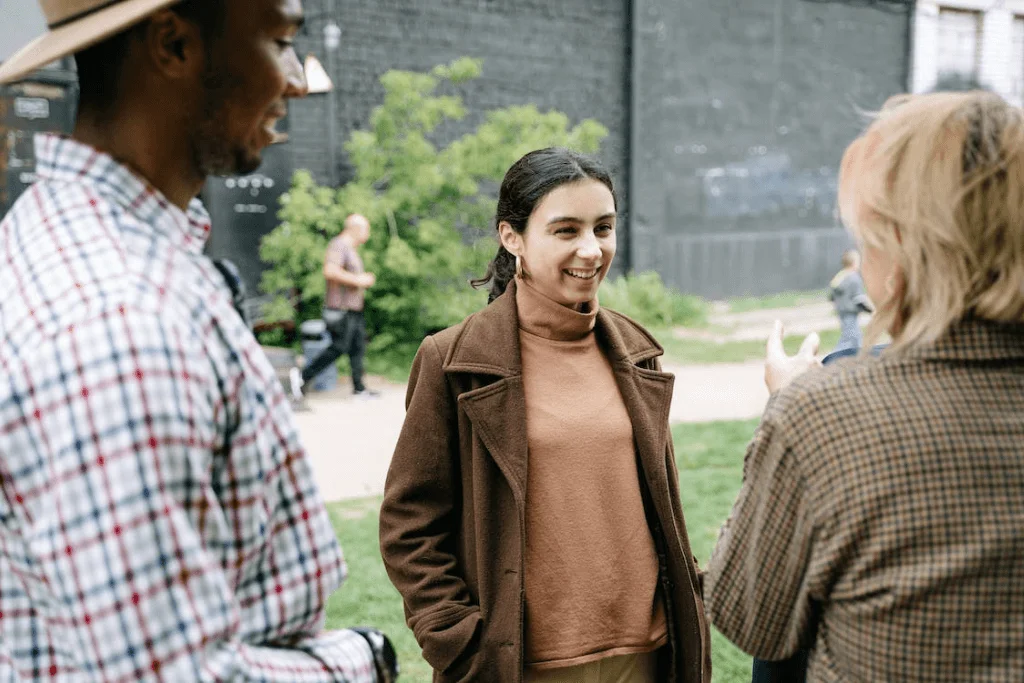 Community Support and Resources
Sivana Bali is more than a rehab centre; it's a community. We connect you with resources and support networks that can offer assistance and camaraderie long after you've left our care. Whether through local support groups, ongoing counselling, or wellness activities, we ensure you have access to a community that understands and supports your journey to recovery.
Why Choose Sivana Bali for Alcohol Detox?
Selecting the right detox facility is a pivotal decision on your journey to recovery. Sivana Bali stands out as a sanctuary for healing, offering a blend of professional medical expertise and heartfelt care in the serene embrace of Bali.
Expert Medical Team and Compassionate Care
At the core of Sivana Bali is our expert medical team, whose proficiency in managing alcohol detox is matched only by their compassion. Our inpatient care is comprehensive, with a team that listens, understands, and acts with kindness. We believe that the warmth of human connection is just as crucial as medical intervention in helping you to stop drinking and start healing.
State-of-the-Art Facilities and Comfortable Environment
Our  Bali detox retreat is designed to be a place of tranquillity and comfort. The state-of-the-art facilities are set amidst lush landscapes, offering a peaceful environment conducive to recovery. Every aspect of our residential treatment centre is crafted to support your detox journey, providing a safe and nurturing space where you can focus wholly on your well-being.
Success Stories and Testimonials
The stories of those who have walked this path before you are a testament to the transformative experience at Sivana Bali. Our alumni speak of profound change, not just in their ability to overcome alcohol abuse but in their overall outlook on life. These success stories and testimonials are not just narratives; they are echoes of gratitude and symbols of hope for what is possible.
Choosing Sivana Bali for your alcohol addiction treatment means choosing a place where you are more than your addiction; you are a person worthy of a fresh start. Here, we don't just treat symptoms; we treat individuals with dignity, respect, and an unwavering belief in their capacity to recover.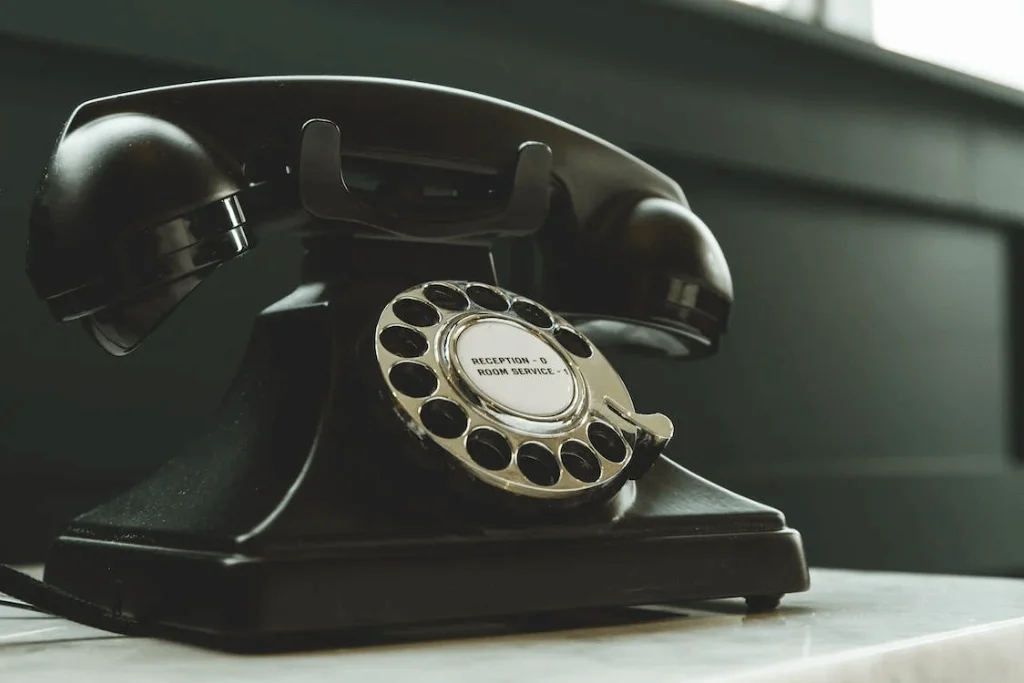 Contact Us
Taking the first step towards recovery is often the most challenging, but we're here to guide you through it with understanding and professionalism. If you're ready to seek help or simply have questions about our alcohol rehab services, our team is accessible and ready to assist you.
How to Reach Our Team for Help
Whether you're experiencing withdrawal symptoms, have concerns about a loved one, or need advice on how to proceed, our team is just a call or message away. We're here to listen, provide information, and offer support in any way we can. You can reach us through our website, by phone, or by email. Our goal is to make the process of seeking help as seamless and stress-free as possible.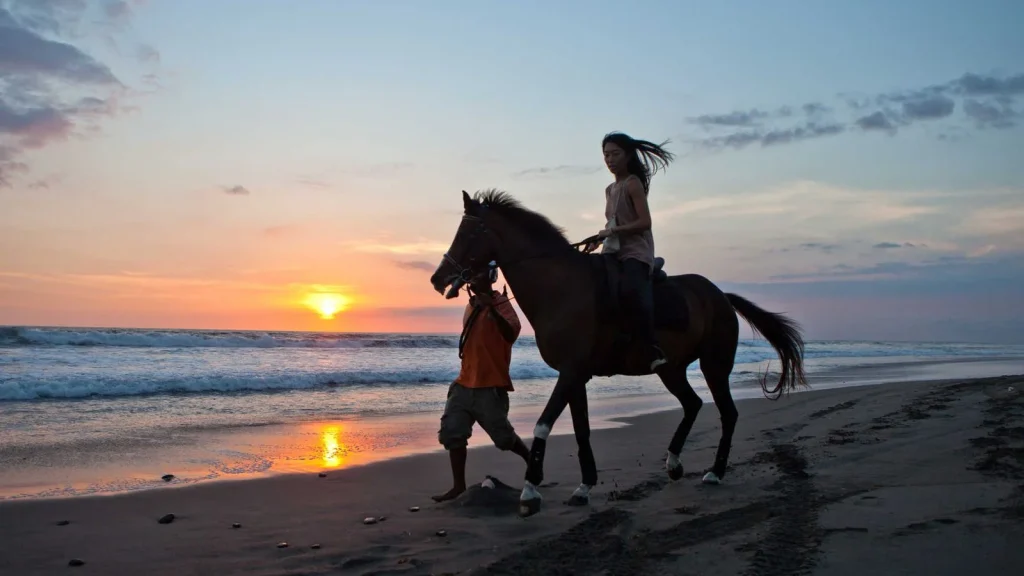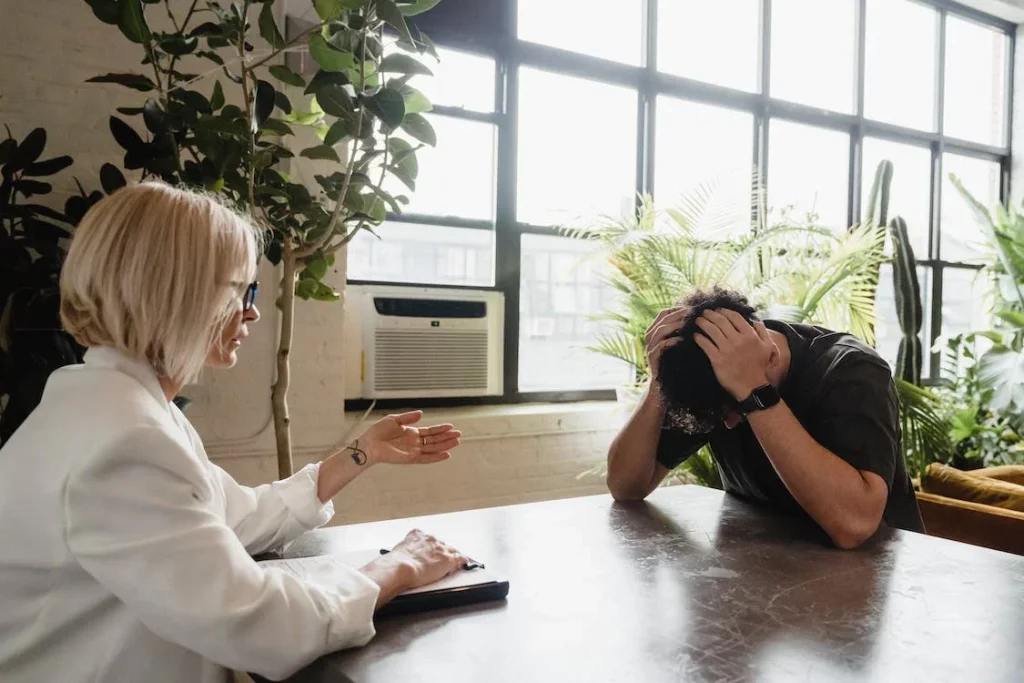 Scheduling an Assessment
If you decide that a Sivana Bali detox is for you, the next step is to schedule an assessment. This initial evaluation is a critical part of your journey, as it allows us to understand your specific needs and tailor our approach accordingly. Alcohol is a depressant that affects everyone differently, and our personalised assessments reflect this. We'll work with you to determine the best course of action and set you on the path to recovery.
Immediate Assistance for Urgent Cases
We recognise that sometimes the need for help is immediate. If you or someone you know requires urgent assistance, please don't hesitate to contact us. Our team is equipped to handle emergency situations, ensuring that you receive the care and support you need without delay.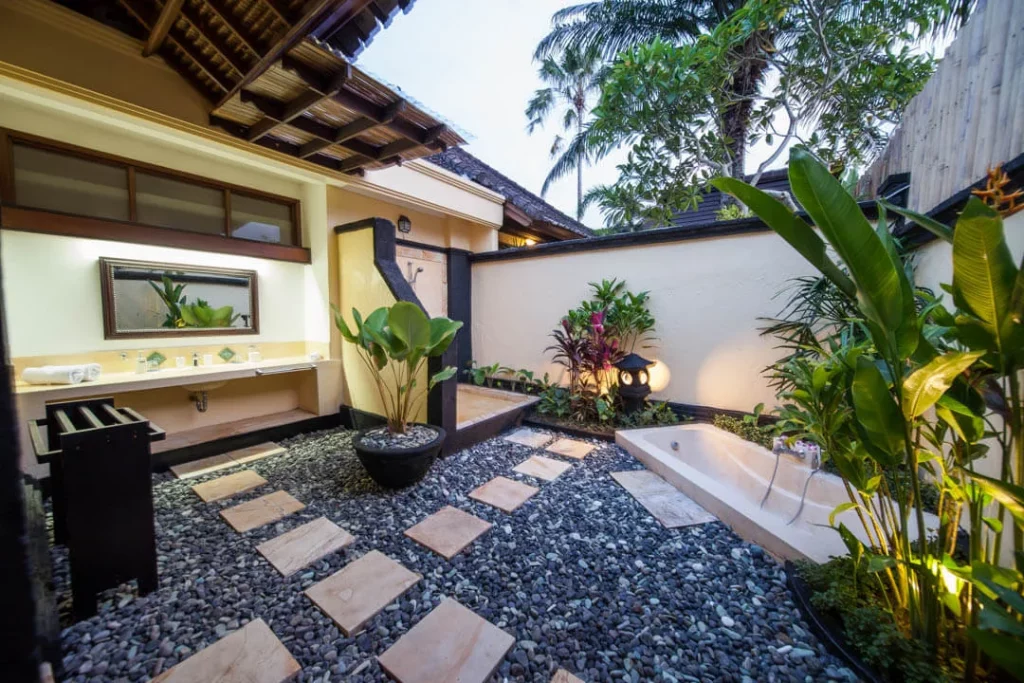 FAQs About Alcohol Detox and Withdrawal
Navigating the complexities of alcohol detox and withdrawal can bring up many questions. At Sivana Bali, we believe in providing clear, evidence-based information to address your concerns and empower you with knowledge.
What symptoms include a typical alcohol withdrawal experience?
Withdrawal symptoms can vary widely among individuals, but they often include anxiety, tremors, sweating, nausea, and insomnia. In more severe cases, individuals may experience hallucinations, seizures, or delirium tremens.
How much alcohol consumption leads to withdrawal?
Withdrawal can occur after a prolonged period of heavy drinking. The exact amount of alcohol that leads to dependency and withdrawal symptoms can differ based on individual factors such as metabolism, duration of alcohol use, and overall health.
How long does it take to detox from alcohol?
The detox timeline varies per individual, but it typically ranges from a few days to a week. The most intense symptoms usually subside within the first 48 to 72 hours. However, some may experience prolonged withdrawal symptoms, known as post-acute withdrawal syndrome (PAWS), which can last for weeks or months.
Home detox can be risky without medical supervision, especially for those struggling with severe addiction or who have underlying health conditions. We strongly recommend a medically supervised detox to ensure safety and provide support for managing withdrawal symptoms.
What kind of support will I receive during detox?
At Sivana Bali, you'll receive round-the-clock care from our medical team, ensuring your comfort and safety during detox. Support includes medication management to alleviate symptoms, psychological support to help you cope with emotional stress and holistic therapies to promote overall well-being. Our compassionate staff are dedicated to providing a supportive environment where you can focus on recovery.
After detox, what are the next steps in treatment?
Detox is the first step in the journey to recovery. Following detox, we offer a range of treatment options tailored to your needs, including residential treatment programs, therapy sessions, and aftercare planning. Our team will work with you to create a personalised treatment plan that addresses the root causes of addiction and supports long-term sobriety.
Get In Touch
Kerobokan Kelod, Kuta Utara, Badung, Bali, Indonesia – 80361