Dual Diagnosis Treatment
At Sivana Bali, we offer a compassionate and comprehensive Dual Diagnosis treatment service, understanding that many who struggle with addiction also face mental health issues. Our serene Bali retreat provides the ideal backdrop for addressing both substance use disorders and accompanying mental health conditions with the care and expertise they demand.
Introduction to Dual Diagnosis at Sivana Bali
A Dual Diagnosis may include a range of mental disorders that often coexist with substance abuse. Individuals might turn to alcohol or drug use to self-medicate, seeking relief from mental health symptoms. Common indicators can include:
Mood Swings: Drastic mood changes that seem disproportionate to circumstances.
Withdrawal: Social withdrawal or loss of interest in activities once enjoyed.
Substance Reliance: Using substances to cope with daily stressors or to feel 'normal'.
Behavioural Changes: Noticeable shifts in behaviour or personality when substances are used or unavailable.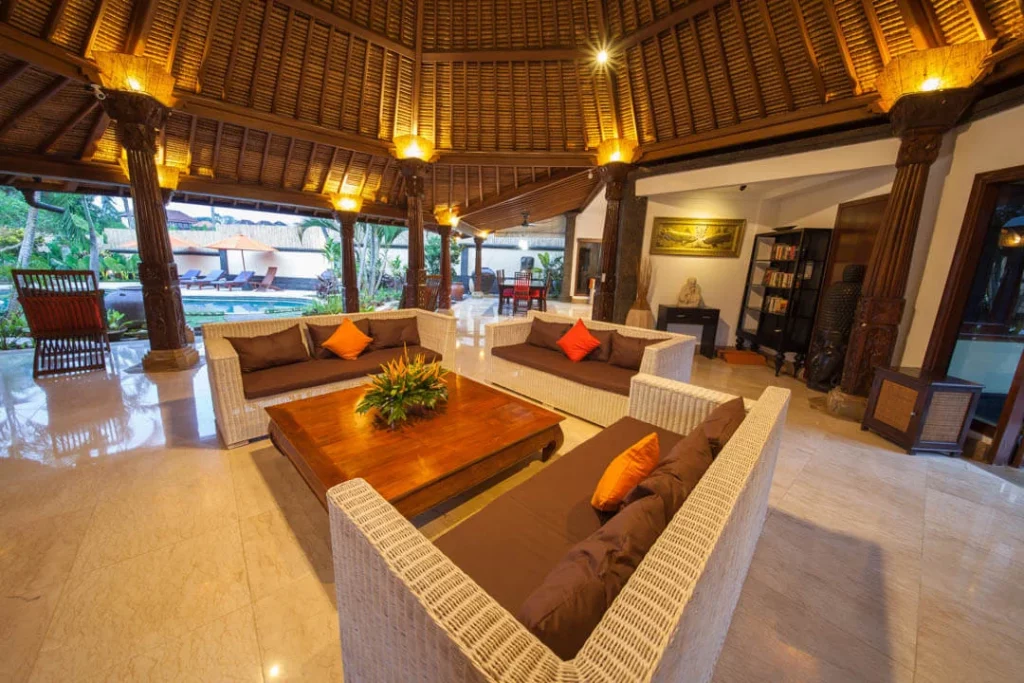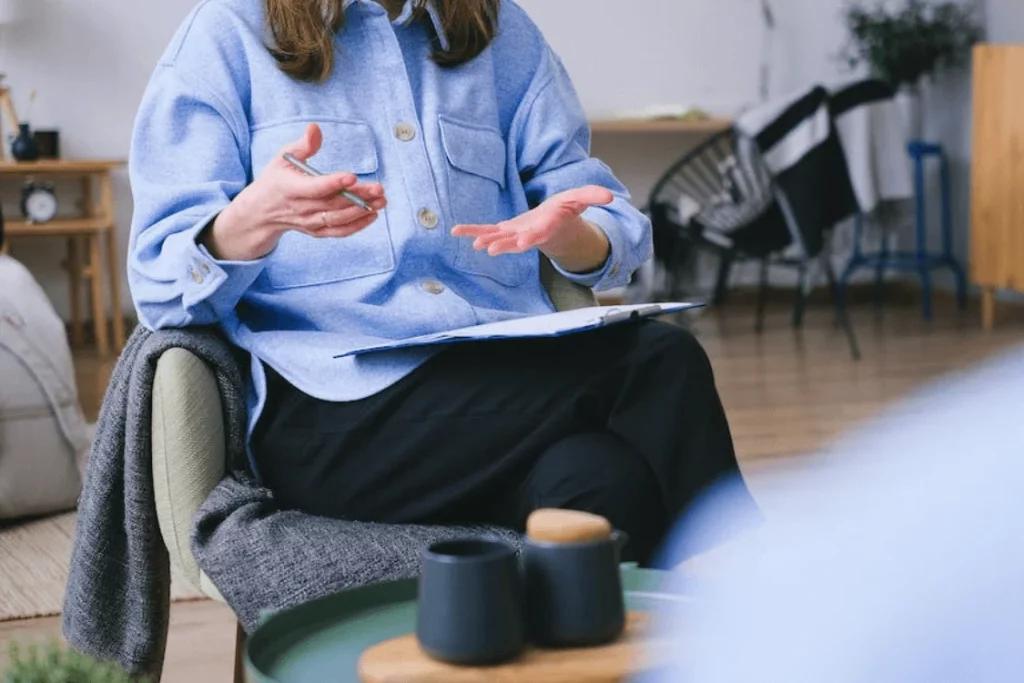 The Importance of Professional Assessment
While recognising symptoms is a start, a professional assessment is paramount. At Sivana Bali, our team of experts is trained to discern the complexities of Dual Diagnosis, ensuring that both the mental health condition and substance use are thoroughly evaluated.
Expert Diagnosis: Our clinicians use various diagnostic tools to understand the full scope of the condition.
Integrated Care: We ensure the treatment plan addresses all aspects of the individual's health for a more sustainable recovery.
A Tailored Path: Sivana Bali's Personalised Dual Diagnosis Programmes
At Sivana Bali, we understand that the interplay between substance abuse and co-occurring mental health issues is deeply personal. Our Dual Diagnosis programmes are meticulously crafted to reflect this, ensuring that each individual's treatment is as unique as their fingerprint.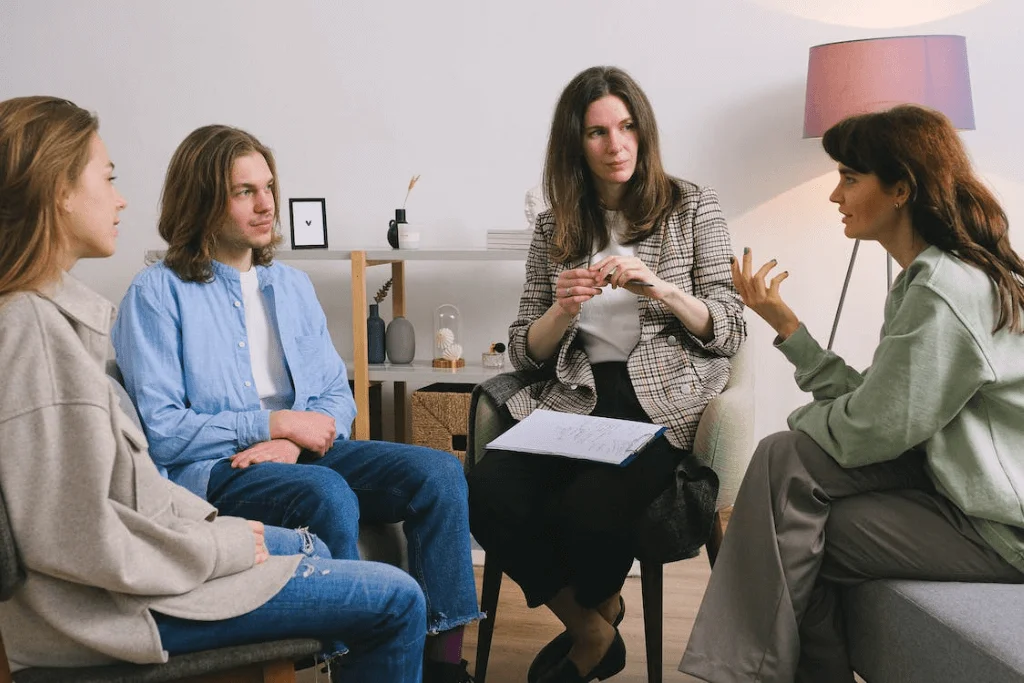 Insight into the Customisation Process
The journey to recovery is not a one-size-fits-all path. Here, we delve into the lives and experiences of our clients, considering every aspect of their substance abuse and mental health history to develop an integrated treatment plan that resonates with their individual needs.
Comprehensive Assessment: We begin with a thorough assessment, laying the groundwork for a treatment plan that is both scientifically sound and intuitively aligned with the patient's life story.
Integrated Treatment: Our approach is integrative, combining medical treatment for substance use with psychological support to address mental health conditions, ensuring a harmonious path to recovery.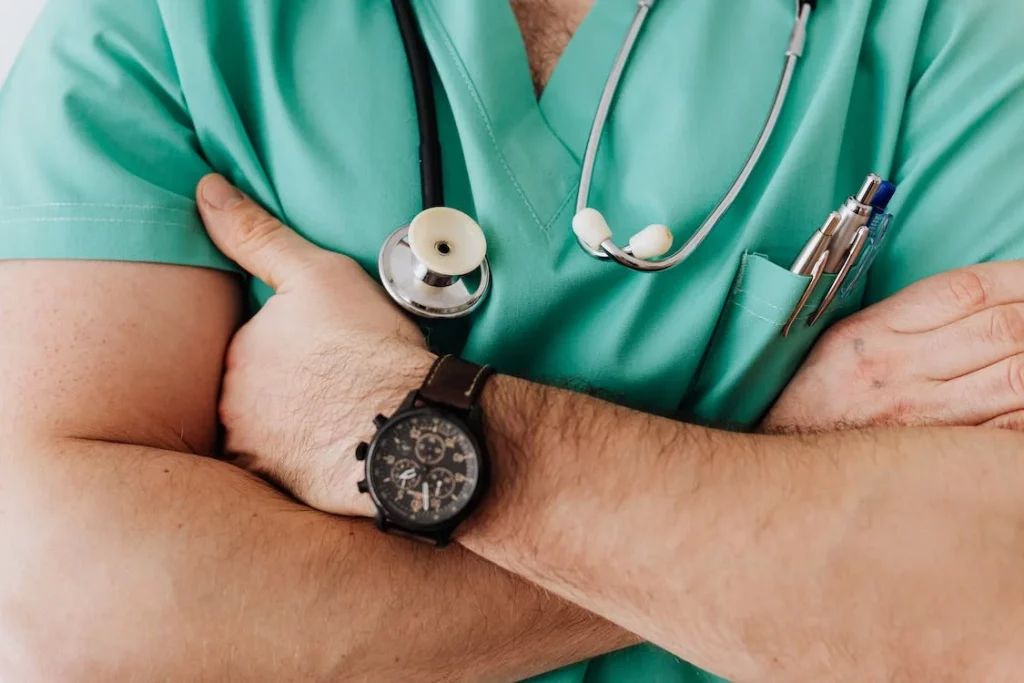 The Science and Art Behind Creating Individualised Recovery Paths
Crafting a recovery path at Sivana Bali combines science and art. Our team of experts uses the latest research and evidence-based practices to inform the structure of our programmes while also employing creativity and compassion to tailor each aspect of the treatment.
Evidence-Based Practices: We incorporate proven strategies for treating substance abuse and co-occurring disorders, ensuring our clients receive the highest standard of care.
Holistic Approach: Recognising the complexity of Dual Diagnosis, we integrate a variety of therapeutic modalities, from traditional psychotherapy to holistic practices, to support the whole person.
Components of Our Treatment Program
Sivana Bali's treatment program is meticulously designed to address the multifaceted nature of Dual Diagnosis. It is a comprehensive blend of clinical and holistic approaches tailored to support individuals experiencing mental health issues alongside substance addiction.
Detoxification and Withdrawal Management
The first step in reclaiming your life from alcohol and drug abuse is often detoxification. Our medically supervised detox ensures that withdrawal is managed safely and with as much comfort as possible, setting a solid foundation for your recovery journey.
Psychological Therapies
Our psychological therapies are at the heart of our treatment program. We offer:
Medication Management
For those experiencing mental health issues, medication can be a crucial component of treatment. Our expert team manages medication thoughtfully, balancing the need for pharmacological support with a holistic view of your well-being.
Peer Support and Group Therapy
Connection is crucial to recovery. Our peer support and group therapy sessions offer a space to share experiences and learn from others who truly understand the journey of healing from substance addiction.
Holistic Therapies and Lifestyle Changes
We integrate holistic therapies and encourage lifestyle changes to support overall health and well-being, recognising that recovery extends beyond the physical aspects of substance addiction.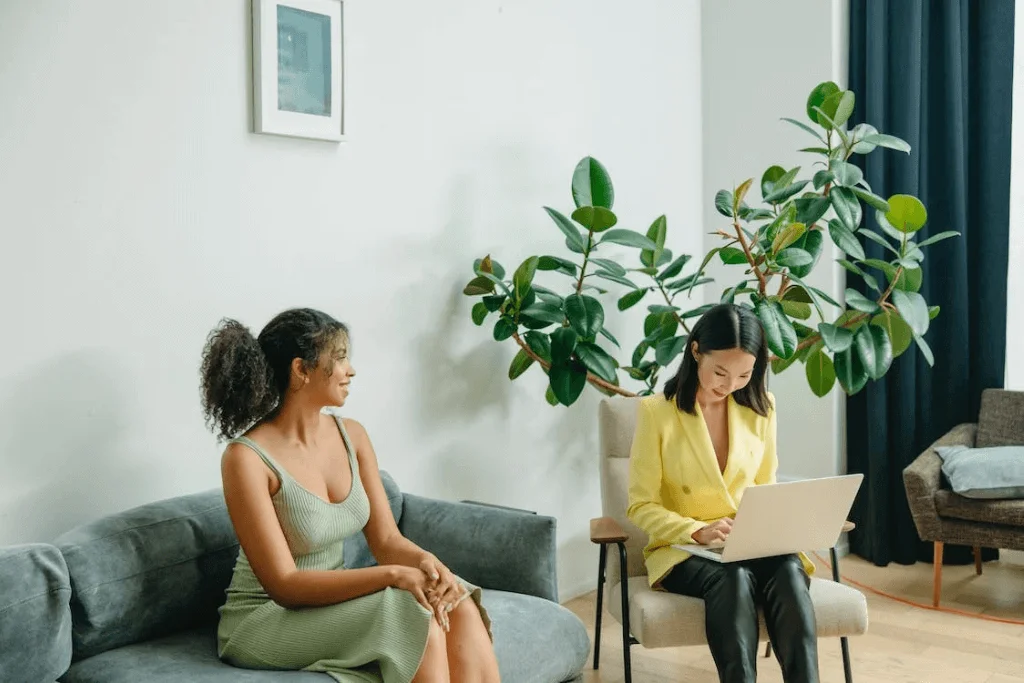 Our Team's Expertise in Dual Diagnosis
At Sivana Bali, our dedicated team is the cornerstone of our Dual Diagnosis programmes. With a wealth of qualifications and experience, our professionals are equipped to provide the comprehensive support you need for both mental health and substance use challenges.
Highlighting the Qualifications and Experience of Our Staff
Our staff are not only highly qualified but also bring a depth of empathy to their roles. They are adept at offering the emotional support you need while guiding you through the intricacies of Dual Diagnosis. You can meet our compassionate team and learn about their qualifications on Our People page.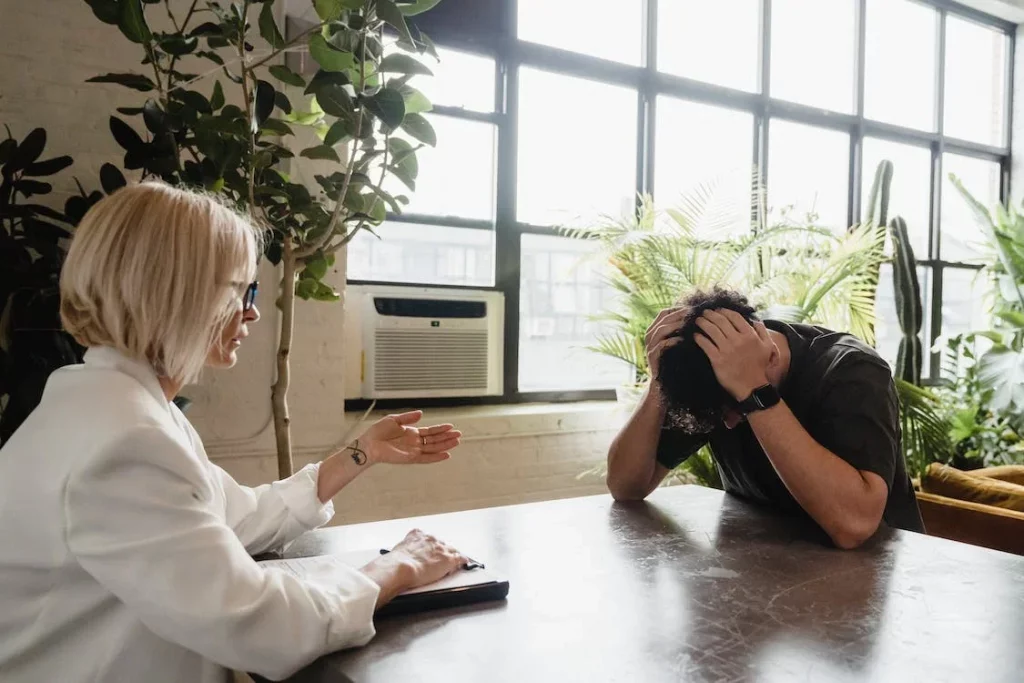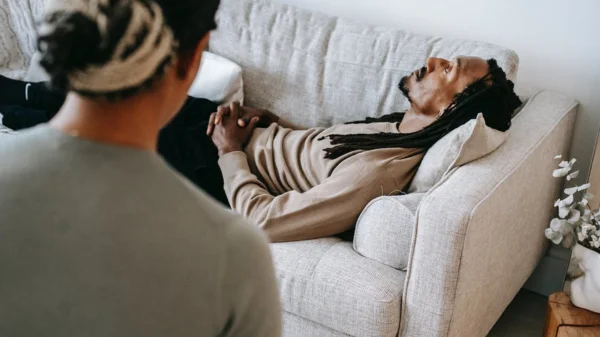 Continuous Professional Development in Dual Diagnosis Treatment
We believe in lifelong learning and continuous professional development. Our team stays abreast of the latest advancements in Dual Diagnosis treatment, ensuring we can offer the most current and effective strategies to prevent relapse and support recovery.
Personalised Care from Our Dedicated Team
Each member of our team is committed to providing personalised care. They will teach you how to cope with the challenges of Dual Diagnosis, tailoring strategies to your unique situation. Our staff's dedication to your well-being is unwavering, from the initial assessment to aftercare.
At Sivana Bali, we understand that the journey to recovery is a partnership. Our team is here to walk with you every step of the way, providing the expertise and support necessary for a successful journey to health and sobriety.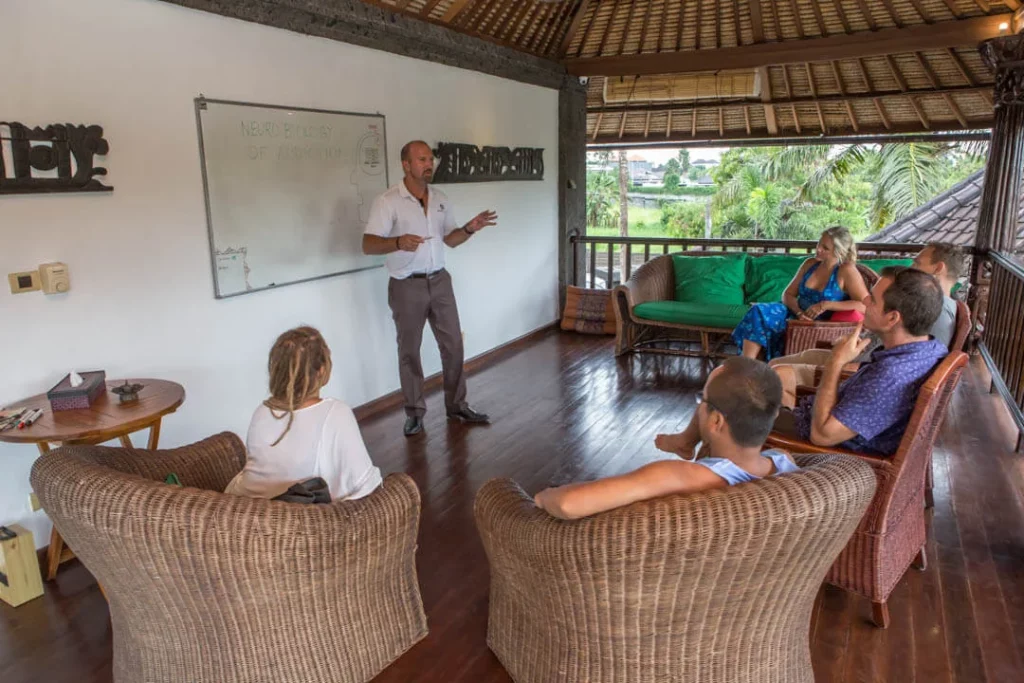 Contact and Consultation
Embarking on a transformative journey requires a guiding hand, and at Sivana Bali, we extend ours with warmth and understanding. We are committed to providing you with the support you need, when you need it.
Reach Out for a New Beginning
Immediate Response: Our dedicated team is ready to respond to your call or message. We are here to listen, understand, and guide you through the initial steps of your healing process.
Personal Consultation: Schedule a confidential consultation with our experts to discuss your unique situation and the bespoke treatment options available.
Accessibility: Contact us via phone, email, or live chat. Our contact details are prominently displayed on every page of our website, ensuring you can easily reach us without delay.
Take the First Step Today
The recovery journey is a profound transformation, beginning with a single yet powerful step. At Sivana Bali, we encourage you to take that step now. With every moment of hesitation, the shadows of addiction grow longer; with every decisive action towards help, the light of hope brightens.
Do not let another day pass in the grip of dual afflictions. Contact Sivana Bali today, and together, we will walk the path towards a life defined not by substance use but by the strength of your character and the resilience of your spirit.
Get In Touch
Kerobokan Kelod, Kuta Utara, Badung, Bali, Indonesia – 80361