Our Facility
Bali's Private Drug Rehab Facility
Our private facility is a large resort style complex with two pools surrounded by lush tropical gardens, and serene rice paddies. We are located in tranquil Canggu, Bali, just a short walk from both Echo and Batu Bolong beaches.
As the number of clients is limited to 12 at any time, the atmosphere is relaxed, informal and tranquil. Each room is private and appointed to an extremely high standard, with exquisitely comfortable beds and bedding.
All bed linen is changed daily, by our friendly local staff, with the standard of service you would expect from a world-class resort.
All rooms come with en-suite bathrooms plus a personal lounge and study area. As mentioned, a full range of modern business and communications resources are available for clients wanting or needing to stay in touch with contacts at work or home.
Our Gallery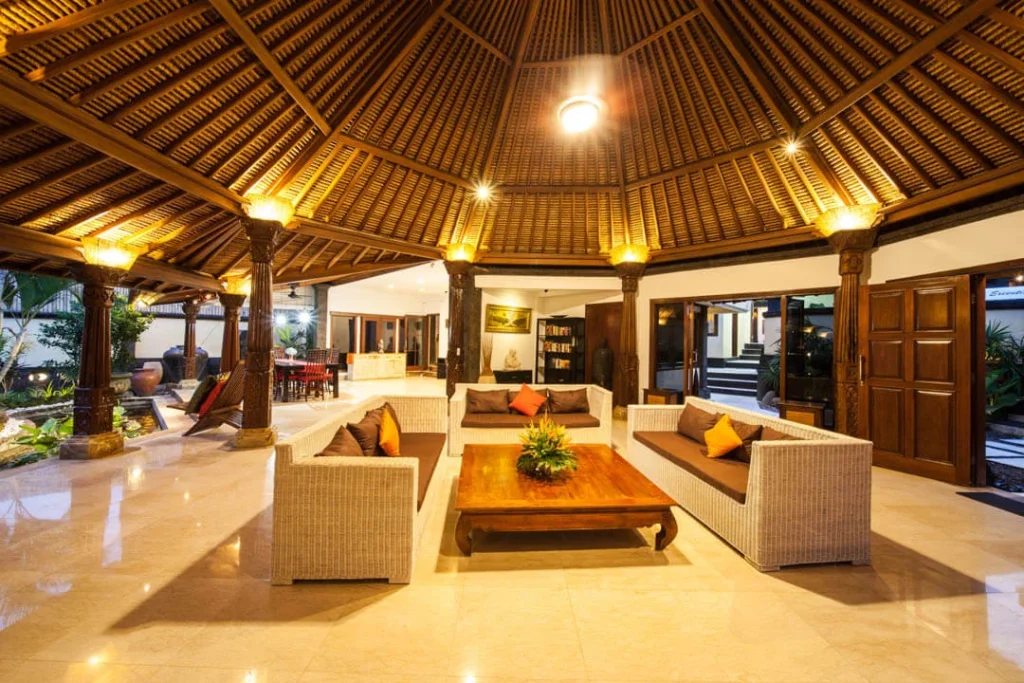 Why Bali For Private Treatment?
We are of the belief that Bali is an ideal, private environment to begin one's journey to recovery.
Our Weekly Program is varied and dynamic, creating a lifestyle for our clients which is both engaging and conducive to recovery while giving the chance to explore Bali.
The Island of Bali offers a beautiful and uniquely spiritual backdrop, providing a catalyst to the transformation process.
Therapeutic Offerings
Bali attracts some of the finest alternative therapists from all corners of the globe.
We have sourced providers with expertise in Yoga, Reflexology, Massage, Reiki, Acupuncture and more.
Utilizing these specialists is a core component of our unique approach.
Food for Life
As part of the admission and assessment process, your nutritional wants and needs are automatically considered. Our chefs use only the highest quality ingredients from land and sea, to create mouth-watering meals designed to both make you smile, and energize your metabolism. Fresh fruit, meat, fish and vegetables are daily staples, while the advantage of our "boutique" approach is that all your meals with us can be tailored to your tastes. Our Wellness coach will help you with specific dietary advice as an integral part of your treatment. Vegetarians and vegans are welcome.
Get In Touch



Canggu – Bali Indonesia 80361