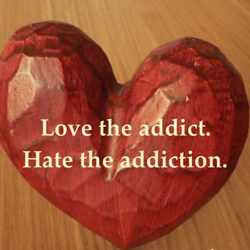 Does someone you love need help?
* Is your loved one struggling with alcohol or drugs?
* Are you feeling helpless to know what to do for them?
* Are you frustrated with seeing them in this way?
* Is it becoming more difficult to understand what is happening for your loved one that you don't know who to turn to about this?
We can help. We will guide you in different intervention approaches to assist in finding the right way in supporting both you and your loved one. You are not alone!
Often when you are watching your loved one becoming destroyed by addiction, you feel like you are stuck between a rock and a hard place. If you try speaking to them, you get an argument, or shut down, and if you leave it, then it becomes increasingly worse…. What can you do?
Call us, and we can send you information that will help with:
1) Communicating to your loved one without the battle you have already gone through
2) How you can go about an intervention, to get help for them,
3) How to find your own supports and care in this difficult time
4) How to understand addiction, and how it impacts on your loved one, and yourself